Kathy Hitt
Kathy Hitt, a Wyoming native, is a retired educator. She spent 41 years as a teacher, curriculum director, principal and superintendent. She loves the Wyoming outdoors, camping and 4-wheeling in the Wind River Mountains with her spouse. She loves politics, crafting, gardening, and reading. She supports the Lander Care and Share Food Bank because of her strong belief that no one should be hungry and it is the obligation of neighbors to help neighbors in securing a guaranteed food source.
Jeremy Holmes, Secretary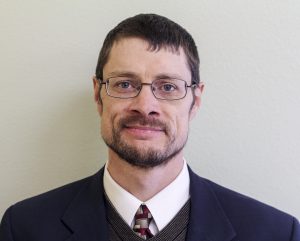 A native of Arkansas, Jeremy has lived in California, Austria, Wisconsin, and Florida as a student and teacher.  In 2008, he moved to Lander to join the faculty at the newly created Wyoming Catholic College, where he has taught theology, philosophy, and Latin.  Jeremy enjoys music, creative writing, the outdoors, and spending time with his many children.  He had been looking for some way to serve the poor in the Lander area when a friend introduced him to the Food Bank.  He is responsible for taking minutes of all Board meetings and for creating and maintaining the website.
Mary Ann Jones, Chairman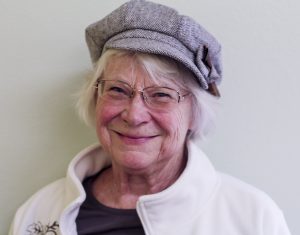 Mary has lived in Lander for 23 years arriving from Alaska in 1994. While living in Wasilla, Alaska, Mary began her professional career as an Administrative Assistant for the Matanuska-Susitna School District. Upon arriving in Lander she continued to work in that capacity for the National Outdoor Leadership School, the Lander Regional Hospital, LightHawk and the Wyoming Outdoor Council. After retiring in 2007, she became an active member of the Lander Lions Club and the Wyoming Historical Society. Since 2013 she has volunteered for the AARP Tax Aide program at the Lander Senior Center and since 2015 she has served the Lander Care and Share Food Bank both as a volunteer and member of the Board of Directors. She was elected Chairman of the Board in November 2016.
Ron Kopriva, Vice Chairman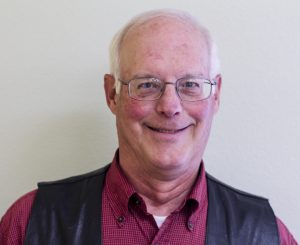 Ron was born in Powell, Wyoming and attended Powell High, Northwest College, and University of Wyoming (where he met his wife Patti). After graduating from U.W. Law School in 1975, they moved to Lander, where he began working with Boyer & Svilar until 1979. He opened his private law office and stayed in law practice until 2014, when he retired. Ron did some legal work for the Food Bank Board before he officially began on the Board of Directors in October, 2015. Hobbies include hunting, fishing, trailer camping, gold prospecting, reading, and traveling (usually to historical sites). His 2 daughters live with their families in Laramie, and he is grandfather of 2 young boys and 2 little girls. He finds work with the Food Bank both interesting and rewarding.
Audrey Krise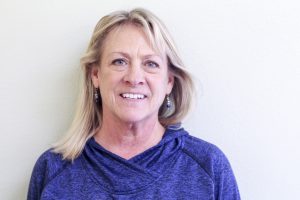 Audrey is the Lander Care and Share Food Bank's director.  She directs our volunteers, arranges food purchases, and organizes our special events.  If you need to know anything about the Food Bank's operations or history, Audrey is the person to ask.
Annette Martin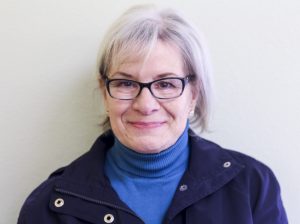 Annette is originally from Utah and Colorado. She and her husband moved to Lander in 2014 to care for her granddaughter who has special needs. She retired from secretarial work at our HVAC business in Utah after twenty years.  She enjoys giving back to others and has found work at the Lander Care and Share Food Bank a good fit. She looks forward to fund-raising challenges and events.
Jim Massman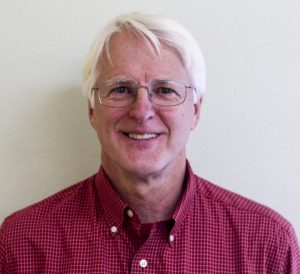 Jim Massman was born in Helena, Montana and moved to Lander in 1984 to begin his career in accounting.  He received his Wyoming certified public accountant certificate in 1985.  He worked three years for McKee, Marburger and Fagnant, CPAs in Lander and then served St Stephens Indian School for three years as their Business Manager.  In April of 2017 Jim retired from his position as deputy treasurer for Fremont County, Wyoming after more than 24 years of service.  He continues his personal interests including performing in local music ensembles playing trombone, euphonium, and tuba; skiing; bicycling and visiting his far flung children.