Board of Directors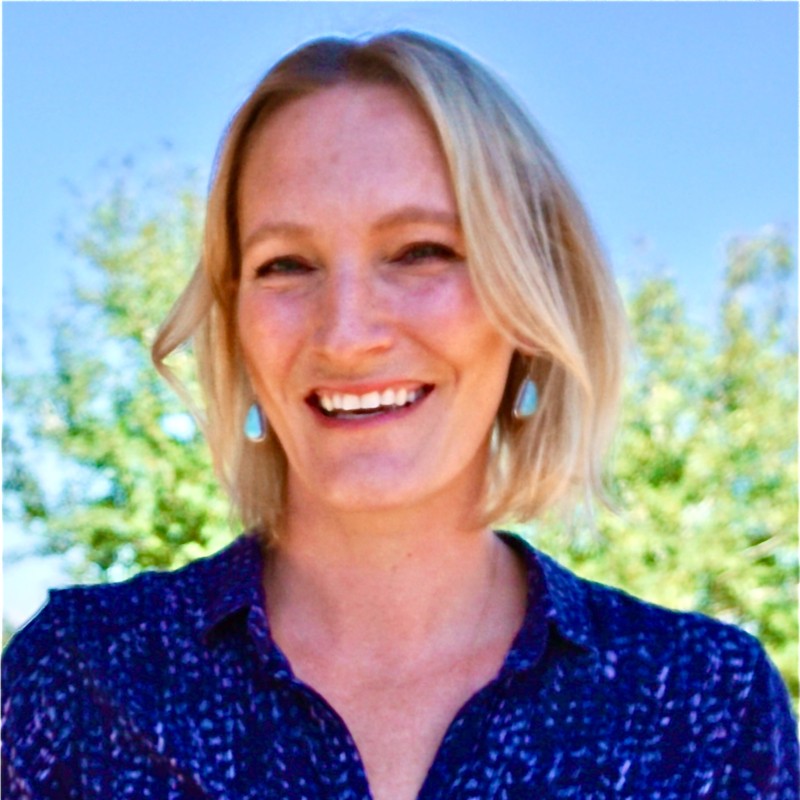 Stacy Stebner, Director
Stacy Stebner is the Lander Care and Share Food Bank's director. She directs our volunteers, arranges food purchases, and organizes our special events. If you need to know anything about the Food Bank's operations or history, Stacy is the person to ask.
---
Roy Packer, Chairman
Roy joined the Food Bank Board of Directors in March of 2021. He was educated at Utah State University with degrees in Forest and Range Management. After a stint in the US Army and a 40-year career as a Range Ecologist with three different federal agencies, he retired. He enjoys hiking in the Wind Rivers, biking, fishing, golf, and family. What better way to build a strong nation than by helping to build strong families and a strong community here in Lander through the Food Bank.
---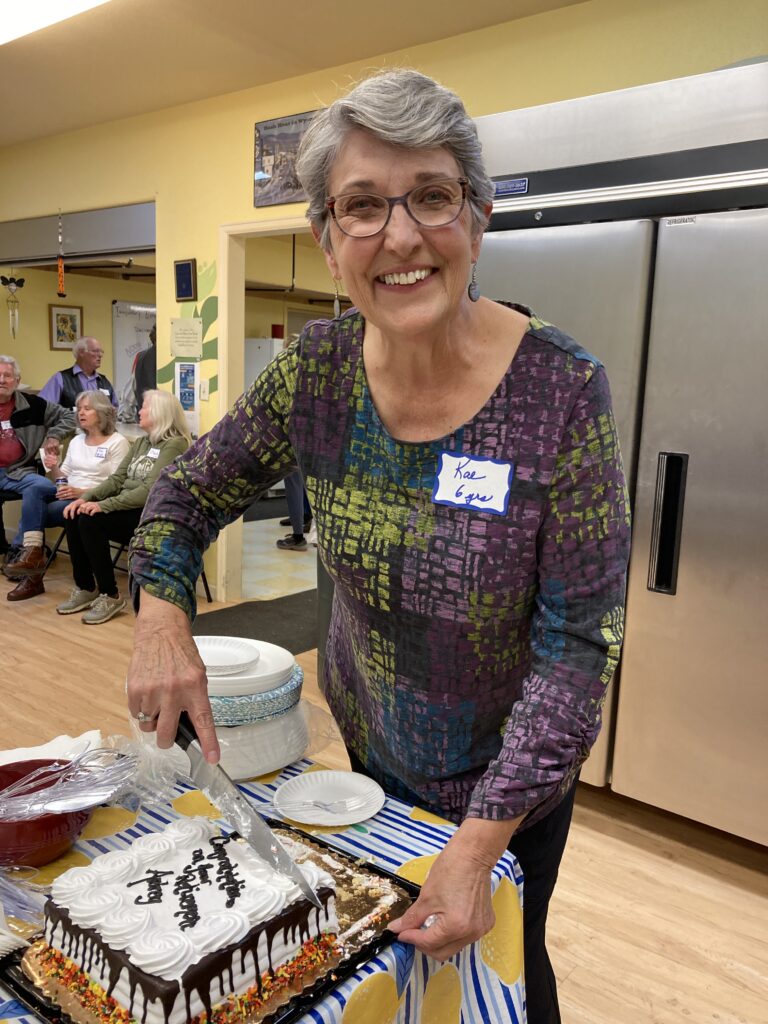 Kae Concannon, Vice Chair
Kae was born and raised in California. Her background is in finance as a Compliance manager and retired after 32 years with the same company. She worked on the west coast throughout California, Oregon and Washington. She moved to Lander from Washington State 10 years ago to be closer to family and joined the board in 2018. She stays busy by volunteering around the Lander community with seasonal tax preparation, church activities and here at the Food Bank. You can find her working in her flower garden in the summer and quilting during the colder months.
---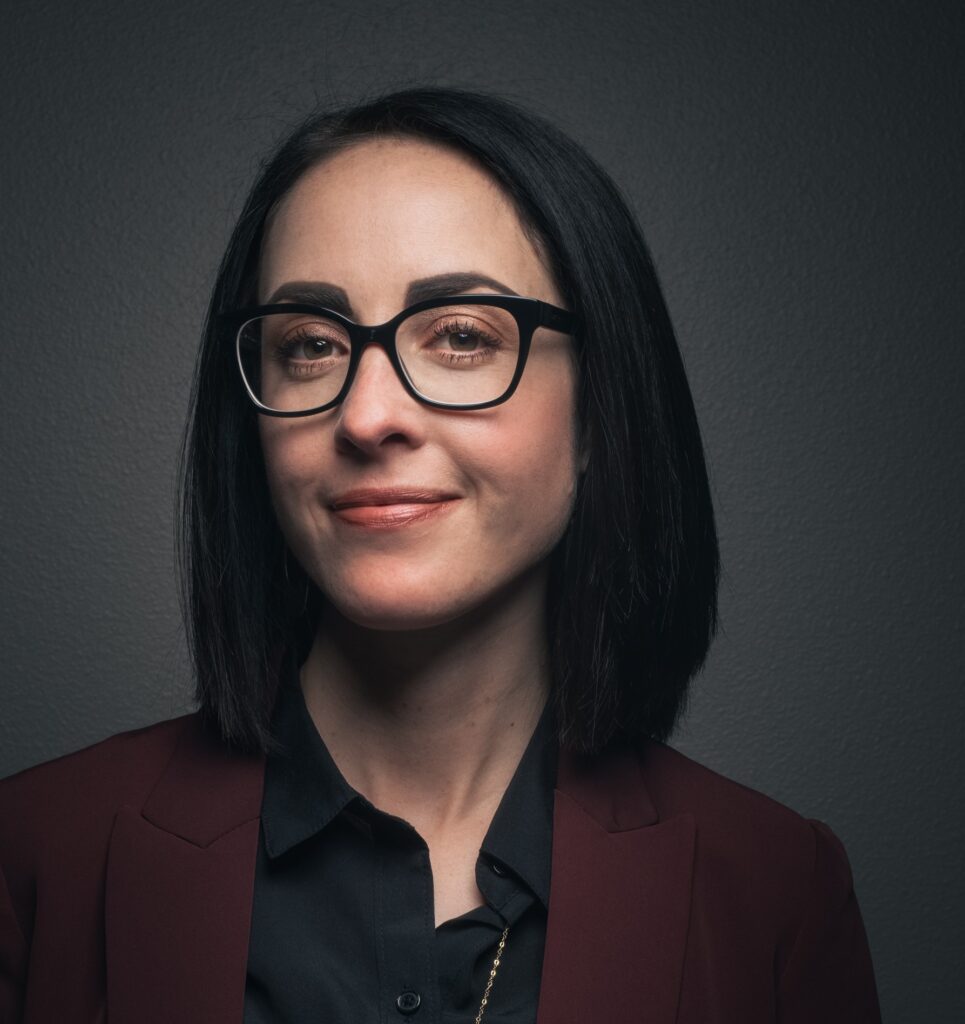 Camille Phillips, Secretary
Camille joined the Board of Directors in March 2021. She also works remotely as a financial planning associate. Camille earned her bachelor's degree in accounting from the University of Wyoming in 2007. After a number of years in public accounting she decided to return to school and earned her Financial Planning Certificate from Texas A&M University – College Station. Outside of volunteering and working as a financial planner, Camille and her husband are busy raising their 3 boys. As a family they love to travel, play games, explore Wyoming, and attend the boys' sporting events. Camille is an avid runner and reader.
---
Carrie Peterson – Treasurer
Carrie was born and raised in Lander. Carrie earned her bachelor's in accounting from the University of Wyoming in 1988. Since graduating she has lived and worked in various parts of Nevada, Idaho, and most recently Alaska. In June of 2022, Carrie and her husband Todd were excited to return to Lander. Carrie works for Summit West CPA Group. In her spare time, she enjoys reading, building puzzles, cooking, and traveling.
---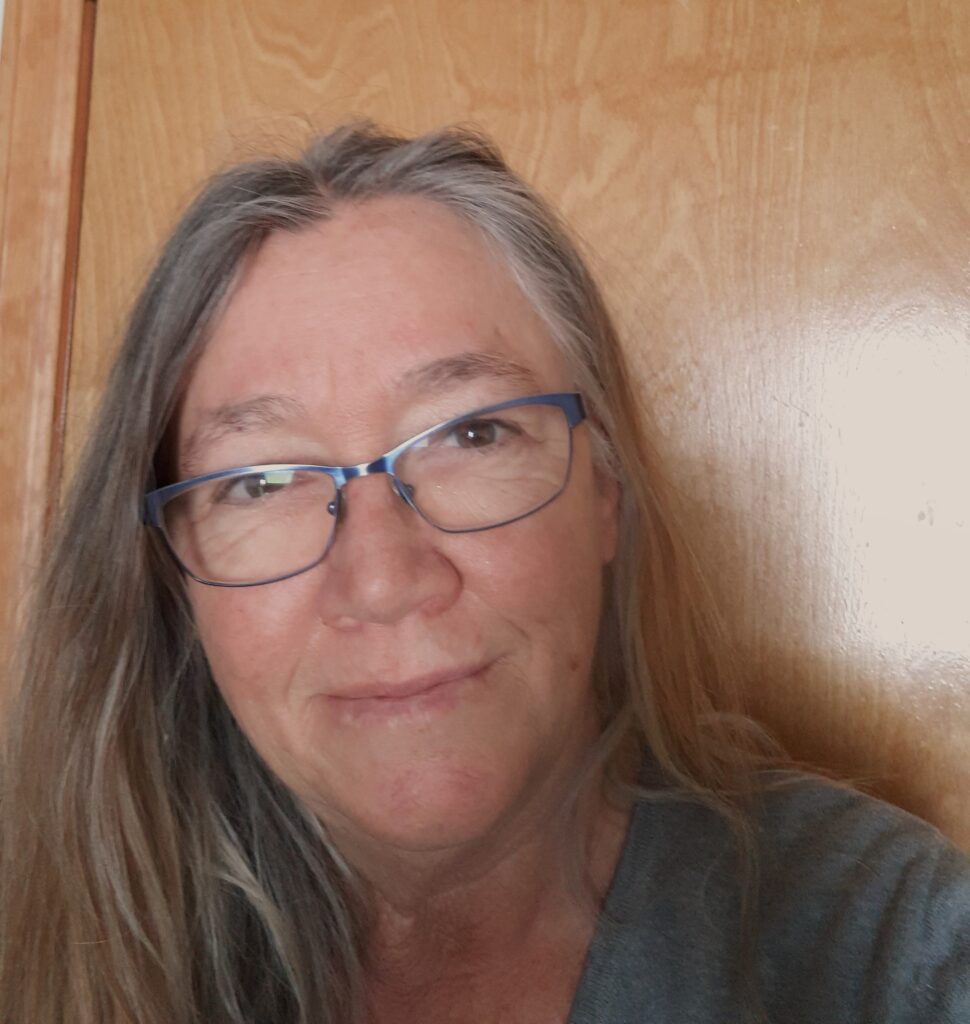 Molly Samietz, Board Member
Molly was born in Florida but raised in California. She recently retired from working as a commercial appraiser for more than 20 years. She and her husband enjoy the outdoors, motorcycle riding, camping, and spending time with their kids and extended family in the area.
---
Era (Elizabeth) Aranow, Board Member
Era grew up outside of New York City and first came to Lander in 1997. After 15 summers in the Wind River Mountains, she finally made Lander her home in 2012. When not helping out at the food bank, she can be found teaching at Central Wyoming College, leading wilderness expeditions, volunteering for Lander Search and Rescue, or enjoying time outside.
---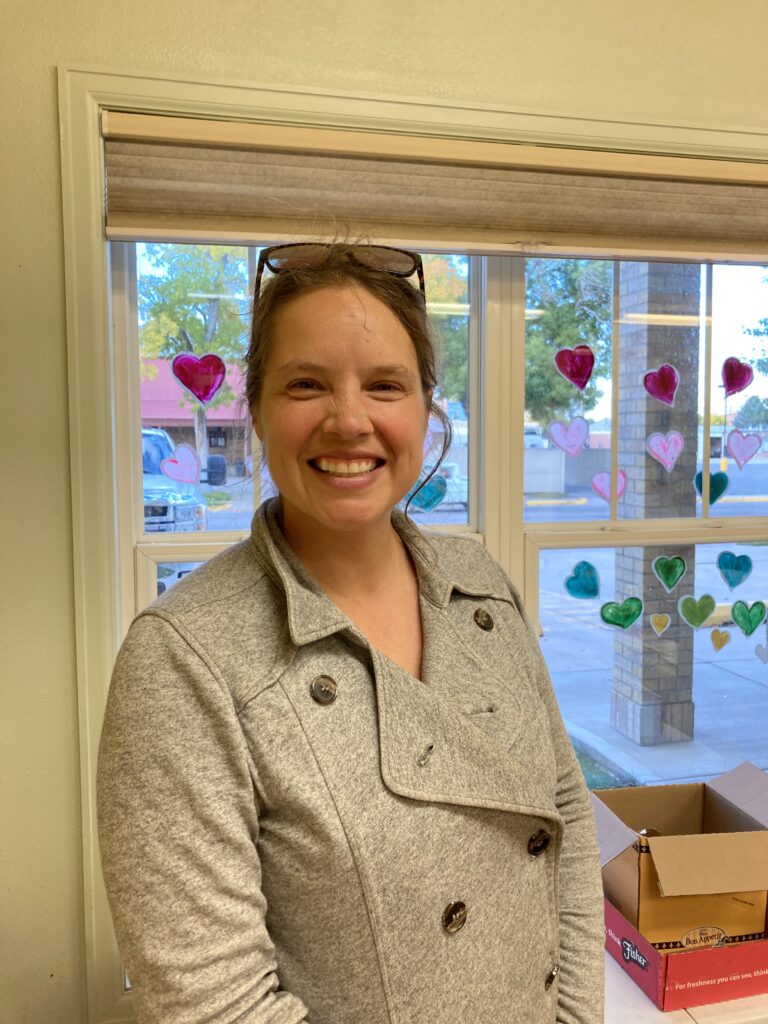 Jessica Fuller, Board Member
Jessica was born and raised in North Carolina, and found her way to Lander via working as a field instructor for NOLS. Beginning in 2012, she would make yearly visits to lead backpacking courses in the Wind River Mountains and Utah's canyonlands, and moved here in a more permanent capacity in 2019. Since then, she has enjoyed getting to know and becoming more involved in the greater Lander community. While volunteering at Food Bank, her favorite food to unbox are the Ramen Noodles.
---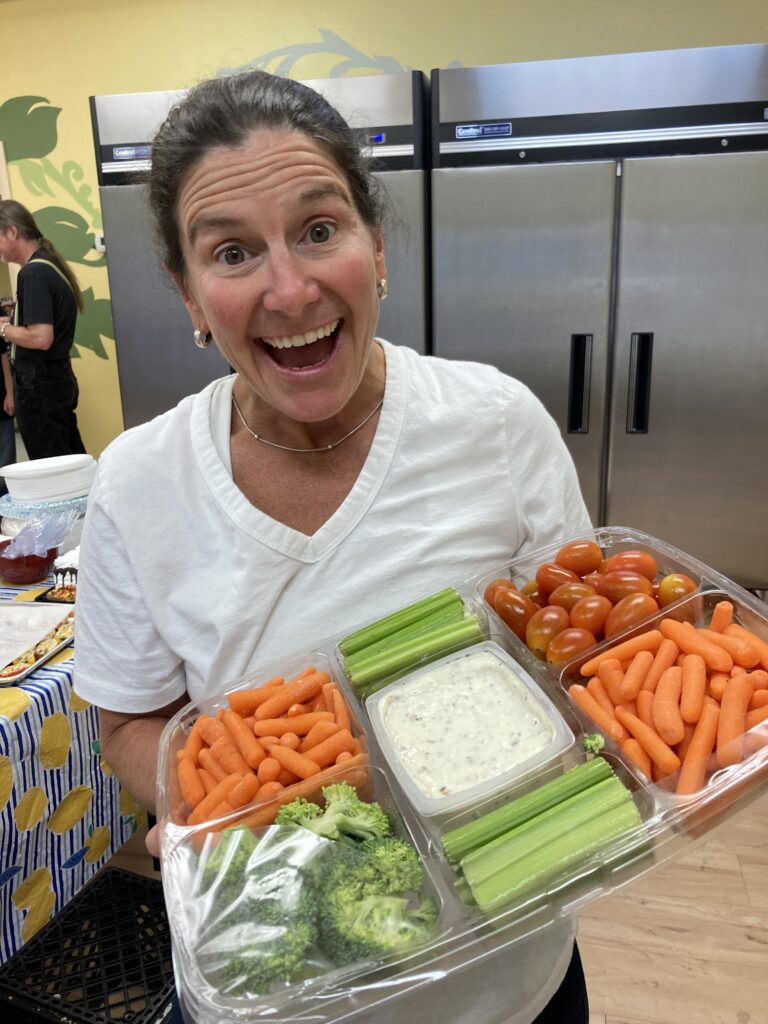 Clair Smith, Board Member
Clair was born and raised in Richmond, Virginia, and got her undergraduate and Masters of Education degrees from the University of Virginia. In 2007, after 8 years as an elementary school teacher, she moved to Lander to work full-time for NOLS and she has been here ever since. She loves the Lander community and all the people and opportunities that make Lander so special. When she is not working at NOLS or volunteering around town, Clair can be found rock climbing, mountain biking, walking her dog, and watching ACC basketball.
---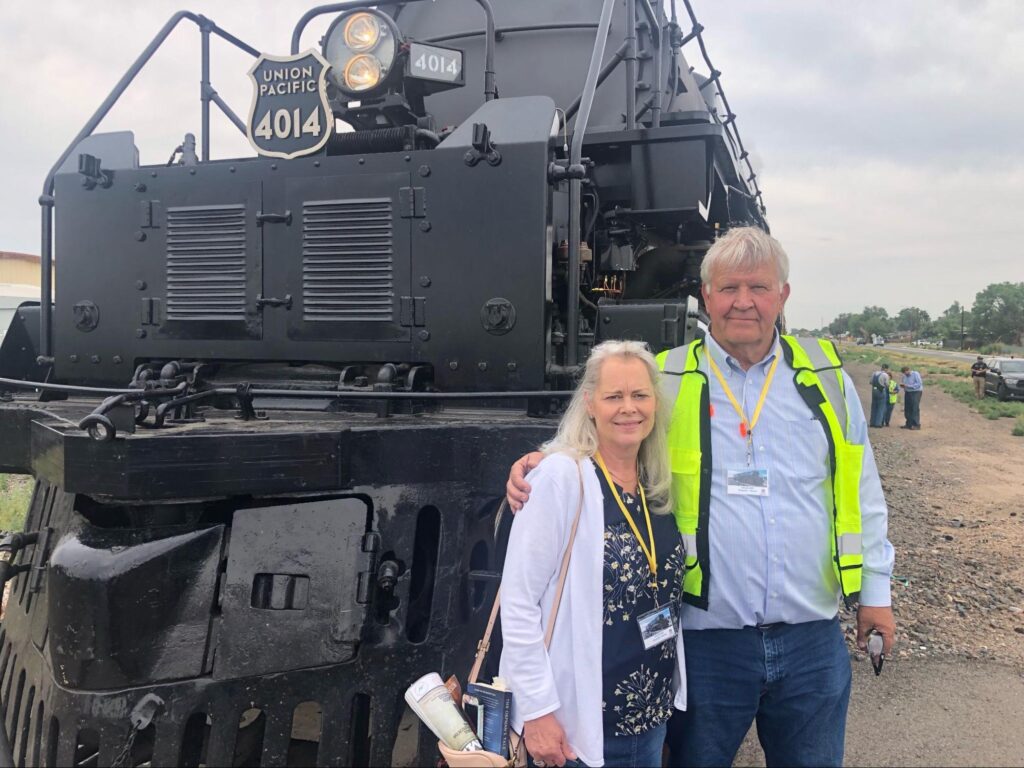 Becky Larsen, Board Member
Becky was born in Missouri but has lived in Lander for over 40 years. She and her husband have 6 children and 19 grandchildren. Becky has been involved with the Story Hour Players at the library for over 30 years and is currently the director. The Players perform plays twice a year for the school children in Lander and surrounding areas. She also likes to garden and quilt.
---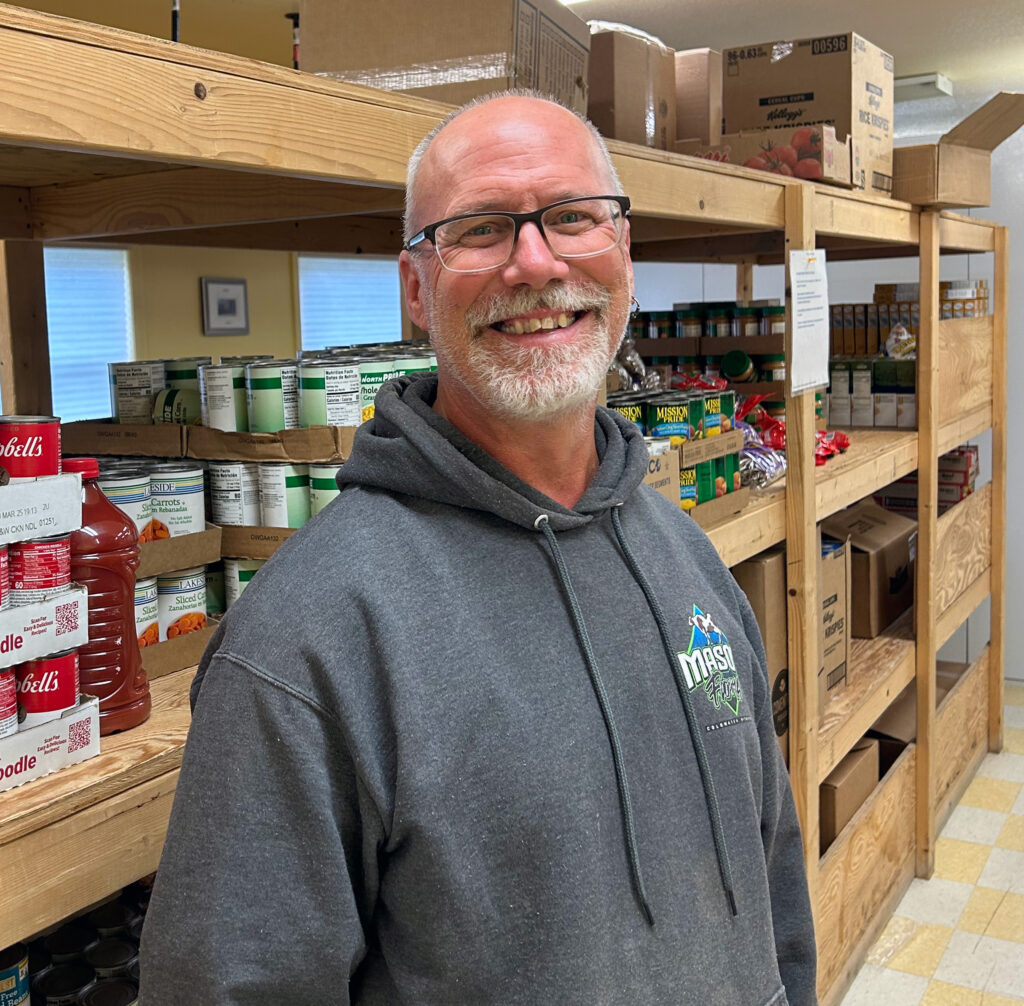 Andy Eckart, Board Member
Andy was born in Lansing, Michigan, and moved to Lander around 2006. He works as a self-employed finish carpenter. He has served on charitable boards including Pushroot Community Garden, Wind River Farm to Plate, and Habitat for Humanity. He works so he can play in the mountains from mountain and gravel biking to backpacking.