About
The Lander Care and Share Food Bank opened in 1986 after the community was devastated by the closure of a local iron ore mine.  In our 36 years of serving Fremont County we have moved from a ramshackle house with no electricity or running water to our cheerful building on Garfield Street, and we have grown from a loose start-up to a stable organization with deep community roots.  Now we have many volunteers and a paid administrator, and we serve over 1,000 individuals every month, offering each family that comes in a nutritionally balanced box of food worth approximately $100.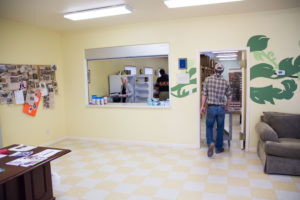 We are partners with the Food Bank of the Rockies.  In keeping with their policy, we do not ask our clients to work in return for food or to attend any kind of service or educational program, and we do not require that clients establish financial need.  Those who need food simply show some form of photo ID and tell us how many individuals are in their family.  Clients can pick up one box of food per month.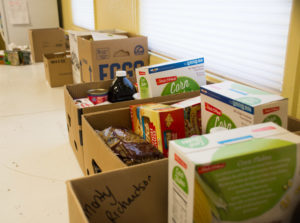 We also make available  information about where to find help that falls outside of the scope of our mission.
In addition to our monthly truckload from the Foodbank of the Rockies, we receive food donations and purchase food from the two local grocery stores in Lander.  Our food purchases are made possible by financial donations from local businesses, organizations, churches, and a host of individuals who give monthly or on an occasional basis.
Our facilities are located at 281 Garfield St., in Lander, Wyoming.  For more information, view our Information for the Media, visit our Ways to Help page, or visit us on Facebook.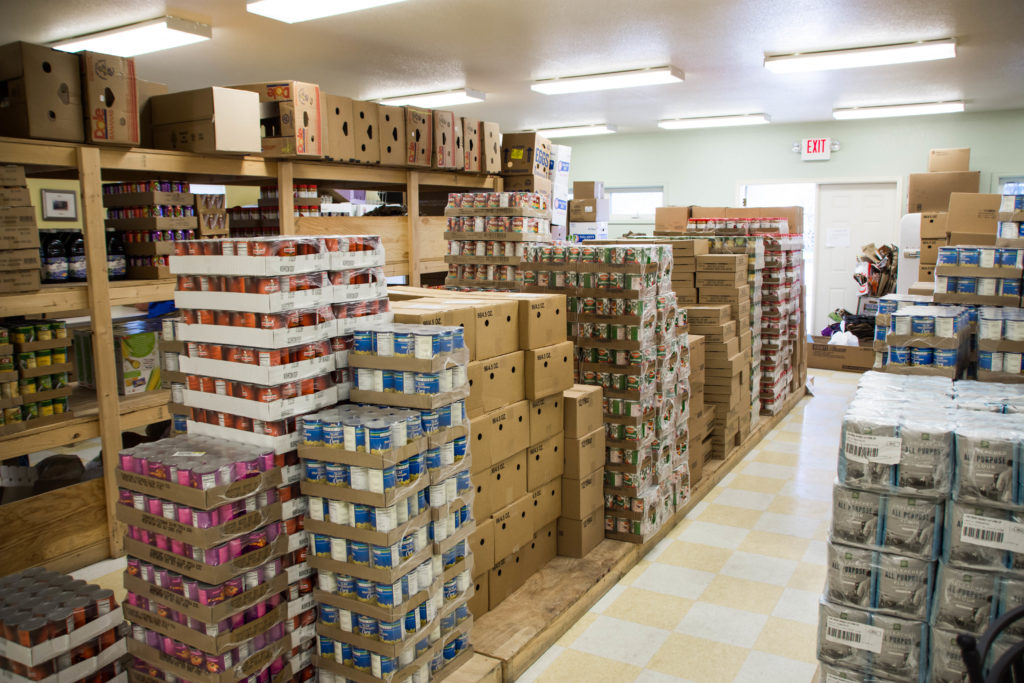 Mission Statement
To provide emergency food assistance to those in need regardless of income.
Tax Return Information & Governing Documents
As a tax-exempt nonprofit organization, we are required to make our tax returns and governing documents publicly available. You can view them here: