Join us this Saturday at the Senior Center for our "Empty Bowls" fundraiser!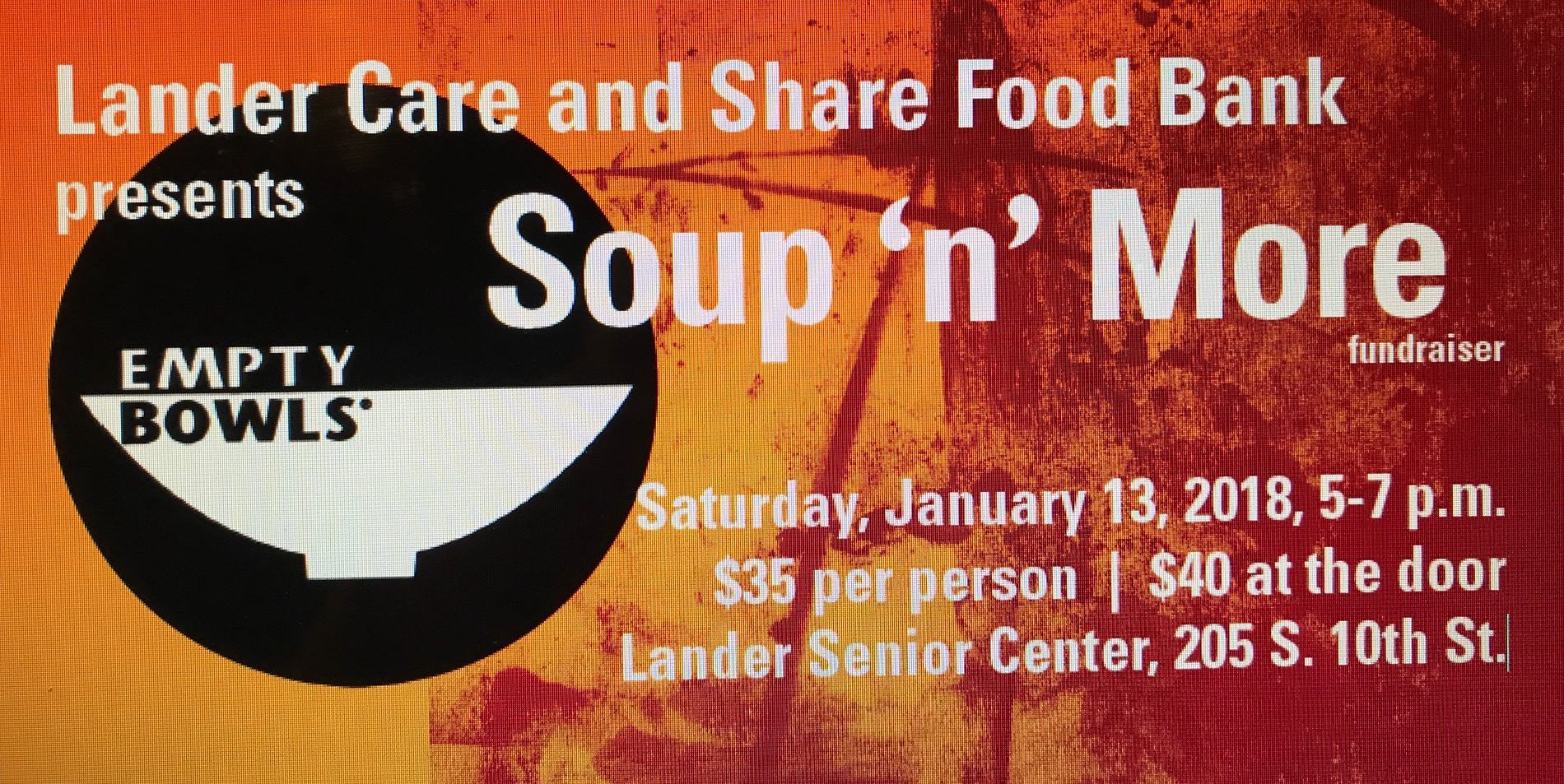 We will have soups and other foods from the Breadboard, China Garden, the Cowfish, the Gannet Grill, Gourmet Catering, Kai's Espresso and Gifts, the Lander Bake Shop, LVHS Creative Foods, the Middle Fork, Mr. D's, Safeway, Tony's Pizza, What's for Dinner?, The Summit Restaurant, and Wyoming Catholic College.
Soups will be served in one-of-a-kind, handmade bowls from the Potters of the Wind Rivers.  Some examples of the bowls are on display at the Lander Library—check them out!Tickets are $35 ahead of time or $40 at the door.  If you just want to support a great cause, enjoy great company, and listen to the live music, you can purchase a soup cup for $15.
Here are some soup bowls by Majelle Lee and Cristin Zimmer: